Roganti's Robotics Zone
This Web page is designed in 1024x768x256
COPYRIGHT ©1996
VISITOR

---

This homebuilt microcontroller board uses a 68HC11A1 MCU with 64KB SRAM. I used an alternate Reset supervisor IC temporarly because the Motorola MC34064 was out of stock in my area. (I couldn't wait for a mail order then). I'm using 32Kx8 SRAM IC's found on PC Mainboards. they very cheap to come by, when buying up dead mainboards. I use a memory diagnostic downloaded into the Internal ram to check each SRAM to verify they're good. I power the microcontroller using the 6V Regulated supply for the robot. Hopefully, I can put this on a PCB and save on the wires.
Any questions, suggestions, or tips are welcome.

Click on the image below to get the Full size view on your browser.
---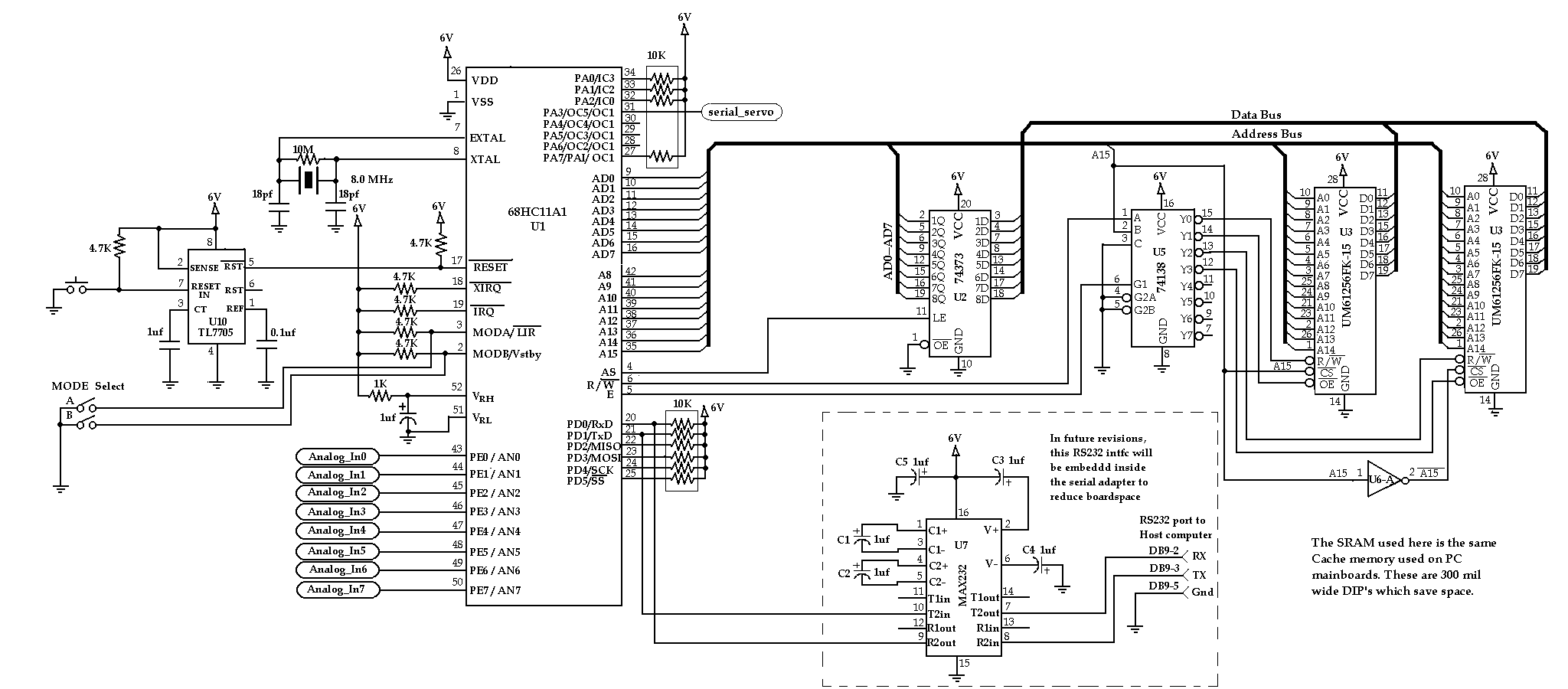 ---
---